We have just added some classes to round out the month of May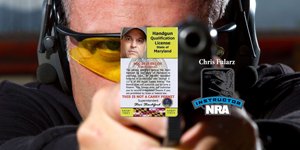 The Maryland Firearms Safety Act of 2013 the H.Q.L. is now required to purchase a new handgun in the state of Maryland. Chris will impart students with the knowledge derived from several years practical, real world experience.
Active or retired members of the United States Armed Forces or National Guard who possesses a valid military identification card are exempt from the H.Q.L. requirement.
DETAILED OUTLINE OF THE H.Q.L. TRAINING COURSE
Classroom Instruction: Basic Pistol Knowledge and Safe Firearms Handling Procedures
Common Pistol Action Styles
Revolver vs. Semi-Automatic
Contributing Factors of Firearms Accidents
Safe Firearm Handling Rules
Classroom Instruction: Ammunition Selection and Fundamentals of Pistol Shooting
Cartridge Elements
Ignition Sequence
Ammunition Selection
Ammunition Storage
Proper Shooting Fundamentals (grip, stance, trigger squeeze, sight, picture, and breathing)
Classroom Instruction: Maryland Firearms Laws & Pistol Selection Guidance
Purchasing Procedures
Constitution of Both Lawful and Unlawful Possession
Safe and Legal Transportation of a Firearm
Outlining of Carry Permit Qualifications and Training Requirements
Contributing Factors in Purposeful Handgun Selection
Correct Handgun Cleaning Procedures
Proper Handgun Maintenance
Short and Long Term Storage Procedures
Live Fire Iteration Detailing the Loading, Discharging, and Unloading of the Firearm
Presentation of the Course Completion Certificate and Outlining of the Remaining HQL Application Process (State Police Website)